Modifying your solar power system because you started small, have extended use of power or you just feel to invest in generating more power—the upgrade may be a repair or a change. Well, truly the goal of repair is to return the system back to its previous state but alterations (upgrades) are the calculated shifts in the system's operation to increase the outcomes. Here, we have congregated a list of tips that you should consider while your solar panel installation and upgrading.
Top 9 Things to Keep in Mind While Upgrading Your Solar Panel System
Solar panels are becoming more affordable, so the amount you pay for each additional kW might be a nice surprise relative to what you paid previously.  It's easy to believe that a larger solar system will result in reduced expenses, but this isn't always the case. To achieve the goal, these tips are essential. Marking them through will aid in proper solar panel upgrading.
Check out the Solar Monitoring App.
Make a Proper List of Your Requirements.
Make Sure What You Need to Do; Replace or Upgrade your Inverter
Keep your Feed-In Tariffs Instead of Losing Them
Limitations on The Size of Solar Systems & High Connection Costs
Avoid Using Incompatible Hardware & Exceeding Your File Size Limit
Look at the Space for New Panels
Never be Fooled by Too Appealing Sales & Marketing Offers
Choose the Installer Wisely
Each of them is explained explicitly down below;
1.      Check out the Solar Monitoring App.
Solar retailers utilize software to track your power consumption and generation. To identify any changes in the monthly expenses, carefully read your utility invoices. The quickest approach to discover whether something is wrong with your system is to look at your inverters. If you want to make the computations even, consider updating your solar system. The IEC 62109 standard from 2015 introduced a ground faults alarm that alerts solar users to any faulty earthing connections.
2.      Make a Proper List of Your Requirements
How many more solar panels are you looking for? This will be the first issue to answer since it affects the design of your system and the cost of the additional project. You would require an adaptable solar system for powering a large machine with a 600-watt sun panel. Your solar panels are only around 80% efficient and only space sunshine hours and thus do not rely too much on them.
3.      Make Sure What You Need to Do; Replace or Upgrade your Inverter
You may need to replace your inverter depending on how much capacity you add to your system. Your central inverter is sized by an installation based on the electricity output of your panels. If your initial solar panel system employs micro inverters rather than a power optimizer or string inverter system, add-on projects are a little easier. Replace obsolete models with newer, more convenient models. When changing the architecture of your roof, a mini inverter should be used instead of a standard inverter. You may add extra panels to your system to fulfill the 6kw demand without changing the inverter if you have a 5kw inverter.
Related: What are the Different Types of Solar Panels?—A Complete Guide
4.      Keep your Feed-In Tariffs Instead of Losing Them
Upgrading your solar panels might put you at risk of losing your existing installation feed-in tariffs (FiT). In other cases, the extra panels might have to be considered as a new system and the existing system tariffs maintained, but the new installation would be extremely costly.
5.      Limitations on The Size of Solar Systems & High Connection Costs
In certain areas, the notional maximum system size is applicable (and may alter if you get a Fit), in others, it is totally at your choice what capacity system you may connect to. Some power grid operators additionally charge a 'network analysis fee' for investigation of the effect on network voltage and distortion on your system, which may also be borne by you.
6.      Avoid Using Incompatible Hardware & Exceeding Your File Size Limit
When you extend an existing system with new panels in series or parallel to the existing inverter, the solar panels should be equally powerful and have to check that the inverter can handle the additional power. If the components are completely functional, still under warranty, or in good condition, you can install a new combination of panels and inverters together with them. Since each panel has its inverter, this solution provides for a lot of flexibility and may take various orientations and enhance performance when compared to string inverters in shadowed conditions.
7.      Look at the Space for New Panels
It might be easier to add to the ground mount system if you have a rooftop system with restricted space—that doesn't mean you should give up when you run out of roof space for installing more panels. Installing additional solar panels on additional structures on your property is viable in this case.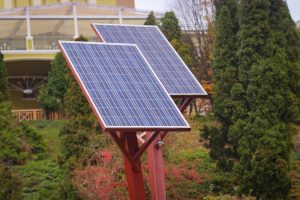 Related: 11 Mistakes to Avoid While Installing the Solar Panel System
8.      Never be Fooled by Too Appealing Sales & Marketing Offers
Sales agents always use their psychological promotional skills to lead you to bargains that are too nice for you. For instance, every salesperson who claims that increasing your solar system will wipe off your power charges is fraudulent. "Free solar installation" initiatives are never completely free and a catch is always available. Approaching trusted solar experts as Maxpower for solar services would allow you to be on budget while having the most reliable solar installation in Pakistan.
9.      Choose the Installer Wisely
Financial analysis is the main punch for all of this. To get a relevant outcome, all of the preceding criteria must be taken into account; If your supplier is unable to answer these questions, they are not doing their duties correctly.
Your supplier should now be able to inform you of the laws and ramifications of upgrading and connecting.
Required modifications to the setup and equipment?
What self-consumption and export ratios will be, and how they will affect electricity prices?
What your enhanced solar power system's new energy performance and features will be?
How much everything will cost?
They should give you this information to explain the financial result of your payback term and the internal rate of return – and it is based on which assumptions.
Frequently Asked Questions
Are solar panels worth buying in 2021?
The response is yes! There are the best Solar panels and solar inverters available in 2021. The solar systems on the top of the roof today are sleek and maybe Financial integrated into your home design while producing your very own electricity. There are indeed many types available, or are presently under development or being implemented in 2021 as unique home solar technologies. Here, for solar expert support, Maxpower provides free quotes over your solar concerns. CLICK HERE.
What are you not supposed to do while updating solar systems?
The solar system mostly expires in the time period of around 25 to 35 years & it is not a good idea to possibly blend old and new panels together. Solar mixing systems generate energy below its potential. Maxpower helps to evaluate whether an upgrade or revision should be carried out. Of course, upgrading is inexpensive than the purchase of new systems.
What if panels with a different model or dimension are included?
It is not suggested, but it is not prohibited, for the use of various sizes and model of solar panels. Components of a mixed solar system may lead to power loss. But with optimizers and microinverters, you can offset this loss. Each module is treated separately inside this technique. The production pace of the panels is maximized.
Why do I need to upgrade my solar inverter?
To convert more power, you can improve the inverter of an existing solar system. The inverter affects how far your system can handle electricity. A high-quality inverter is an excellent remedy for most of the defects in an enclosed shelter. You need to have a top-class inverter if you want a seamless energy supply to your home.
Homeowners, who aim to improve their production in the future, have commonly over-size inverters. The performance is not constant but depends on the charge power of a solar panel system inverter.
Sunbridge, Sofar, and Suntronic, etc. are among the best solar inverters 2021. To see technical details and prices of these best solar inverter's;